Begun 29 May 2020 
Updated 14 April 2021 



This page displays in the typeface and letter size that you have chosen.
You can change the size by clicking "ctl +" or "ctl -"
"ctl 0" will put it back where you started.
To change the typeface, consult the help file of your browser.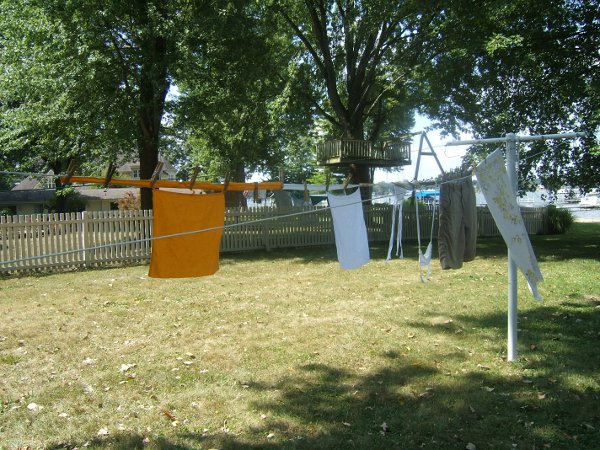 The tutorial below aborted when I got a better idea that could be expressed in fewer words,
so I'm using this file as a place to dump assorted thoughts about masks
and keep project blogs.
Project Blog: orange headband niqab
Project Blog: I refine the headband niqab.
Project Blog: I revise the muslin niqab.
Project Blog: I play with the octagon mask.
Project Blog: Two-layer design inspired by the octagon mask.
Niqab Summary: General discussion of the niqab
An external link to a fitted mask pattern that reminds me of my plans to widen the bottom of the nose tab on my next niqab. The nose piece on madebybarb's pattern extends only halfway up the nose, but resembles the extension that I intend to make to cause a niqab to cover my keratosis in addition to the skin graft.
A cool idea a Creative Machine member found on the Web: make an octagon-shaped mask -- the shape is got by putting a rectangle between the corners of a regular hexagon -- and then put two vertical pleats in the middle, so that it bulges out over your nose.
(The picture showed two knife pleats. I think I would use a box pleat or an inverted pleat.)
Another way to think of the shape is that you make a rectangle that is extra wide, then snip off the corners at a shallow angle. The corner-snipping makes the mask narrower where horizontal pleats would have made it narrower.
I may play with this.
Now that I've got it worked out, I intend to make a lined version.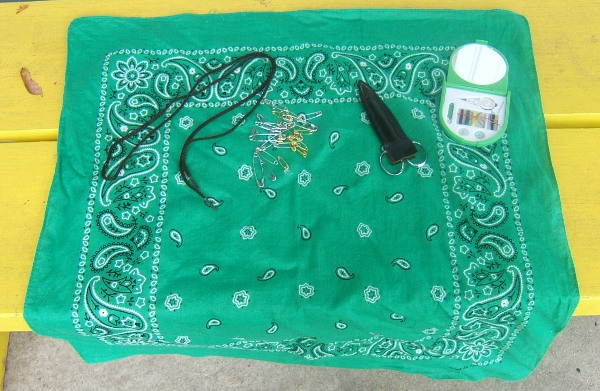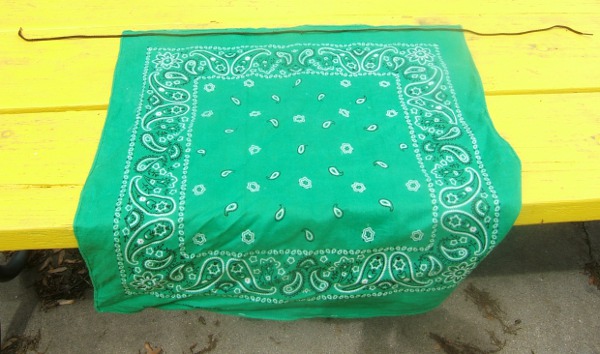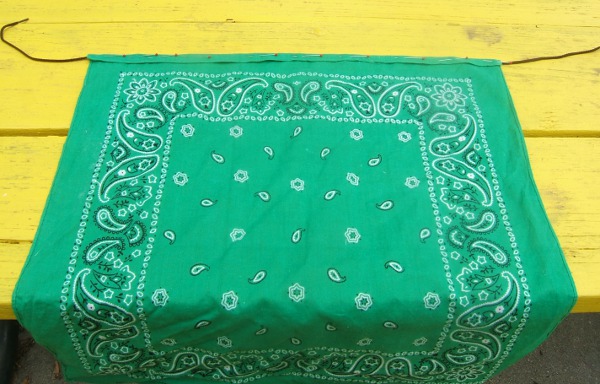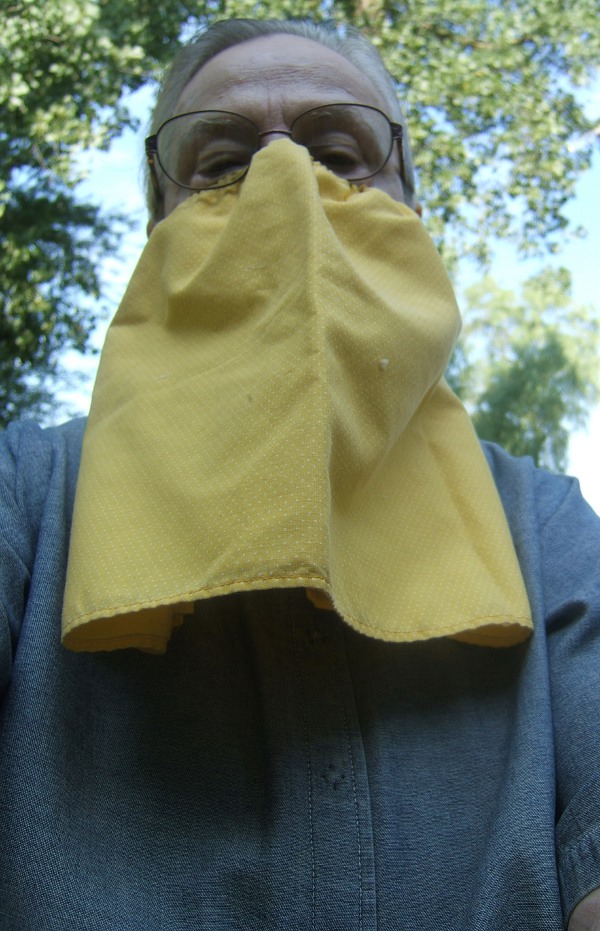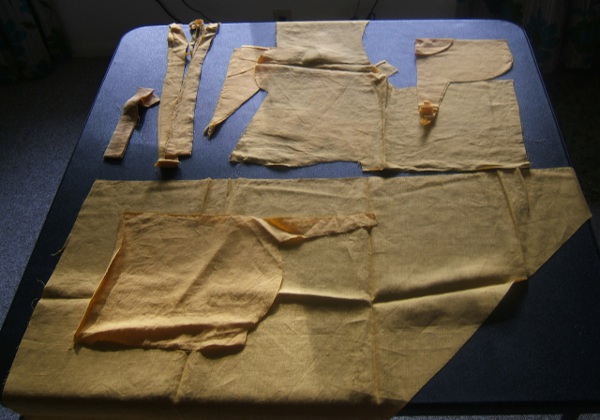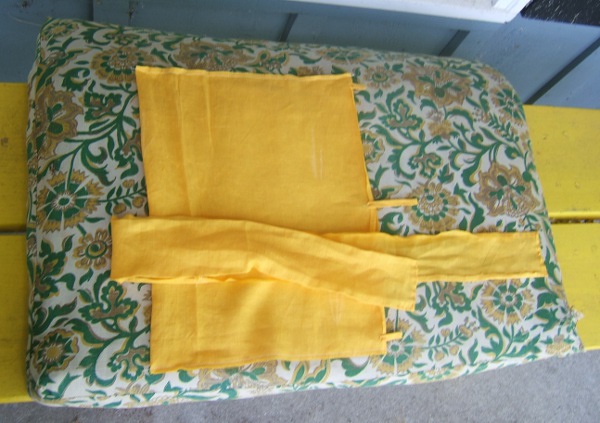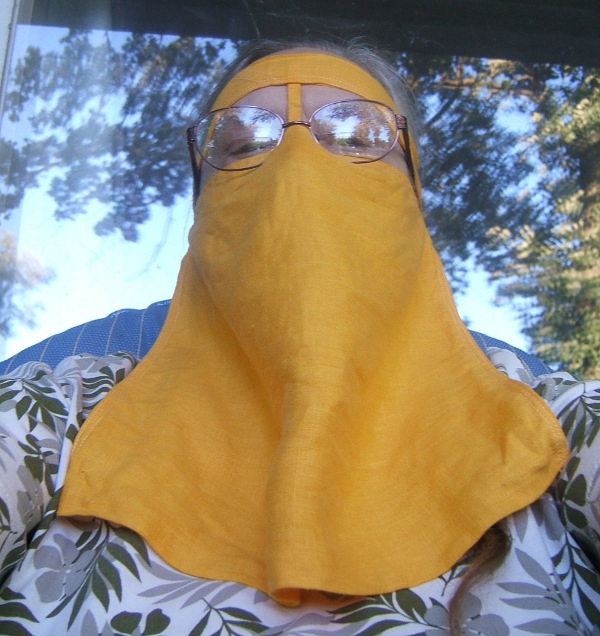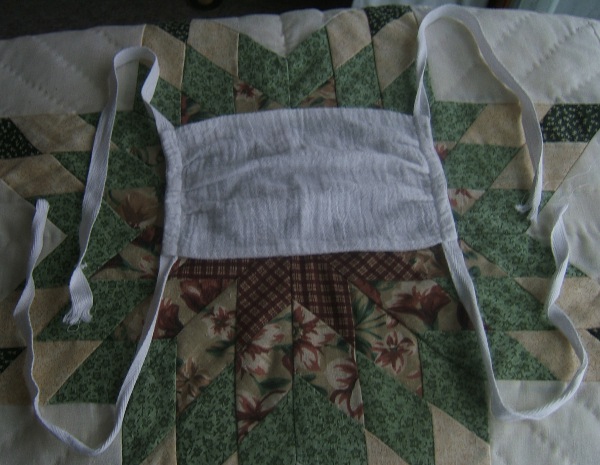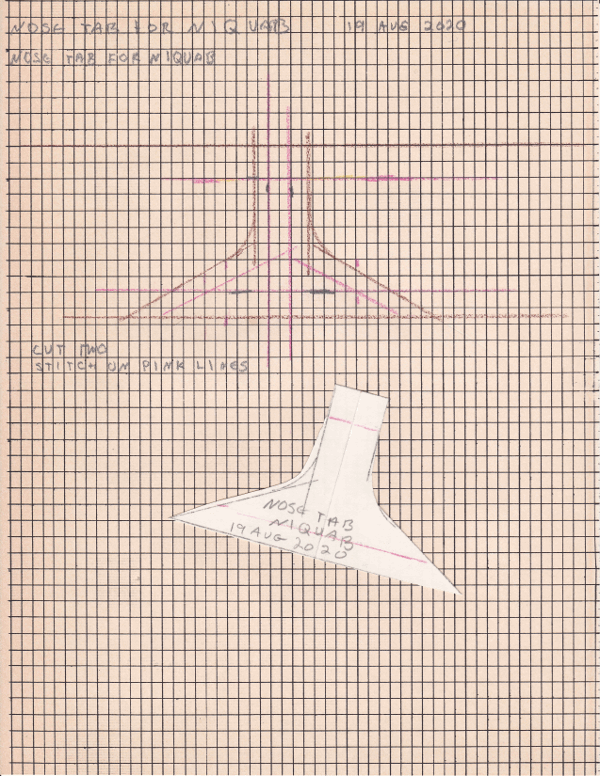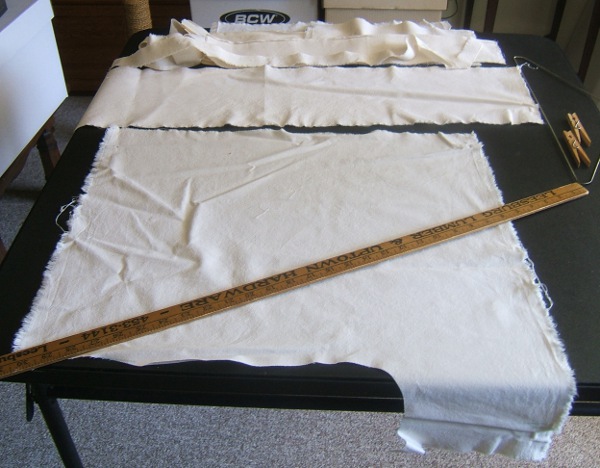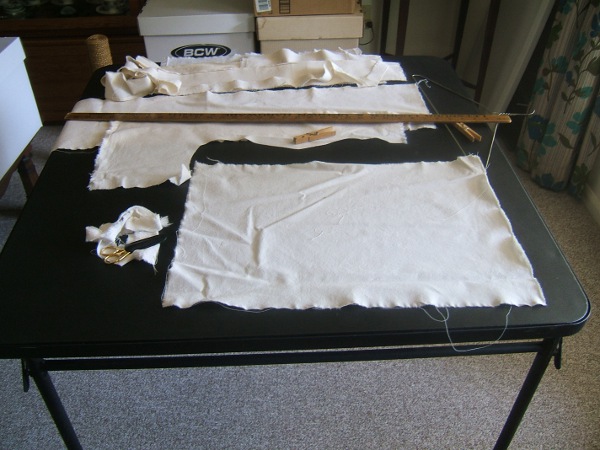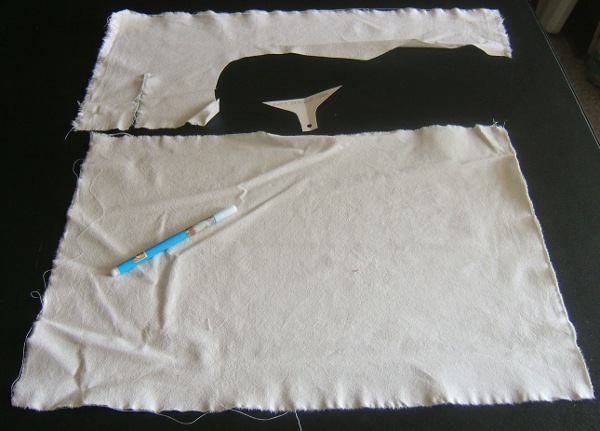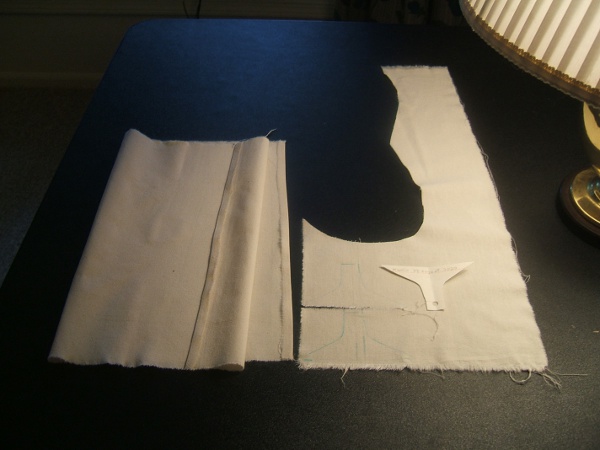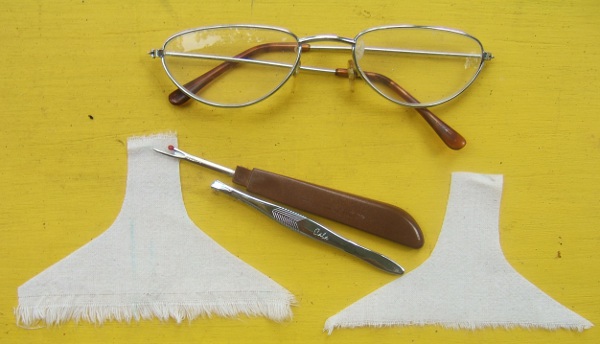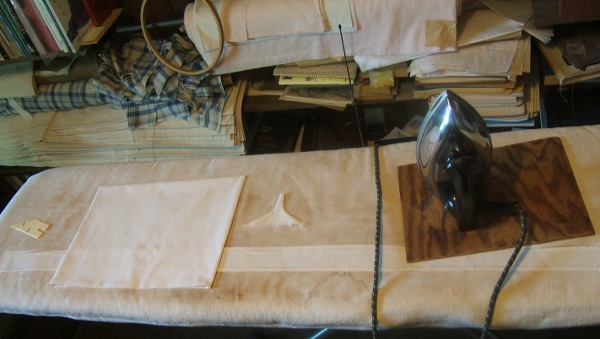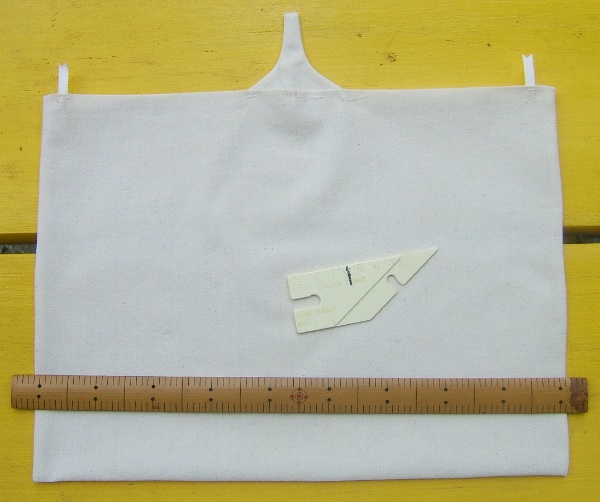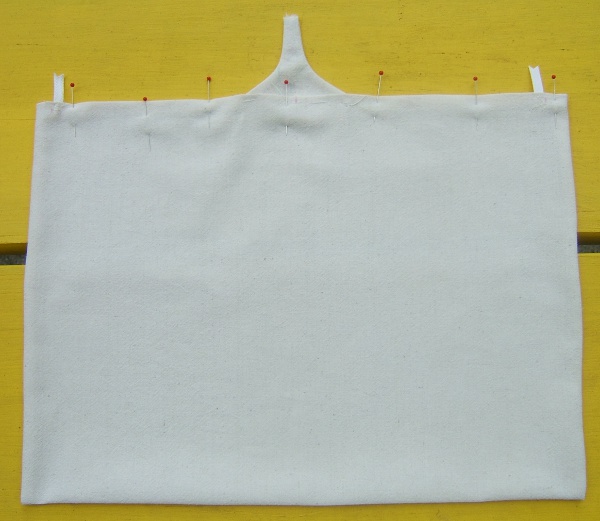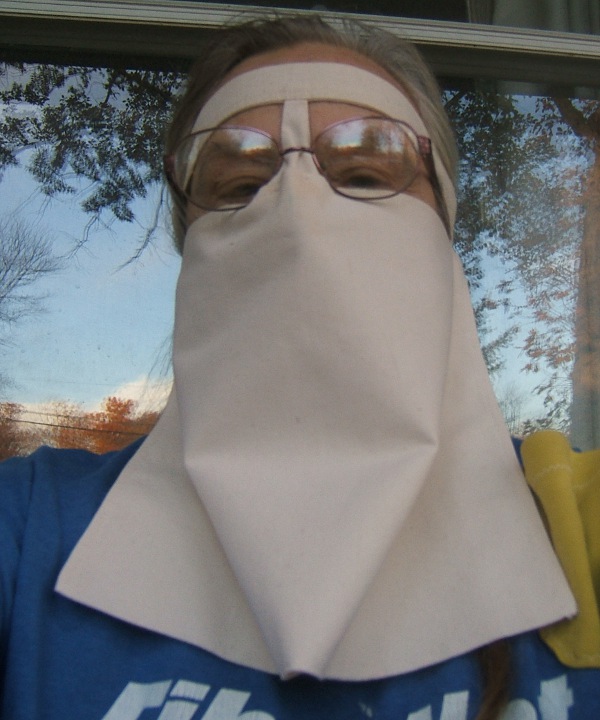 Begun 22 September 2020
29 September 2020 I find that there is a lot of maundering in this file as I try to figure out what I'm doing. I swear, I shall put a diagram down there somewhere and everything after that will make sense.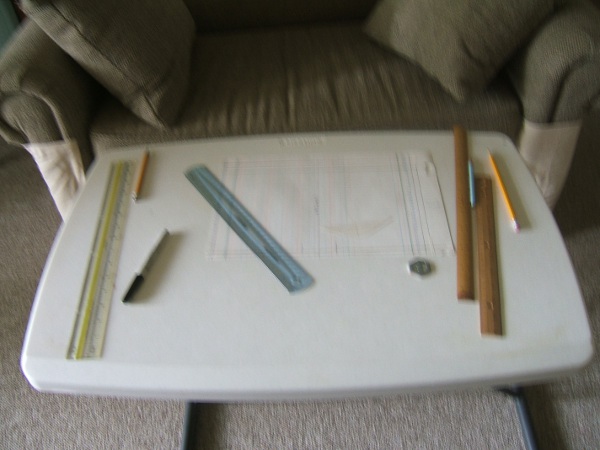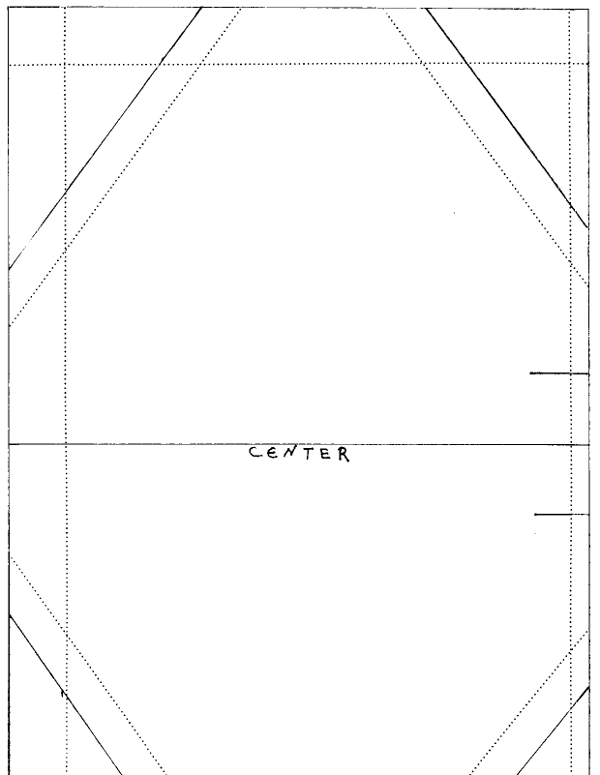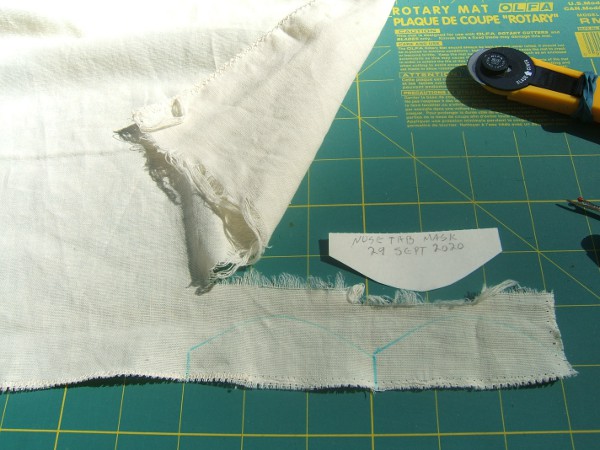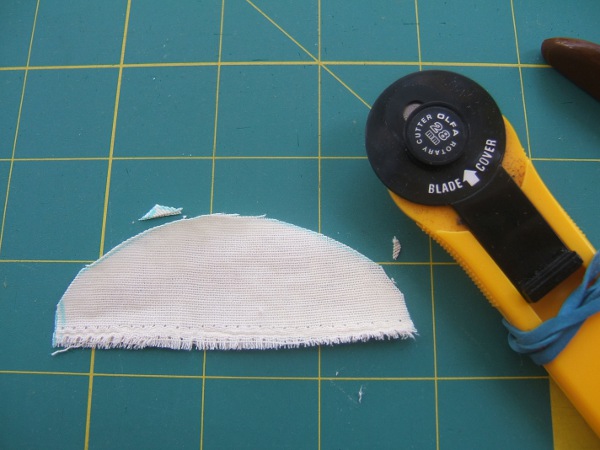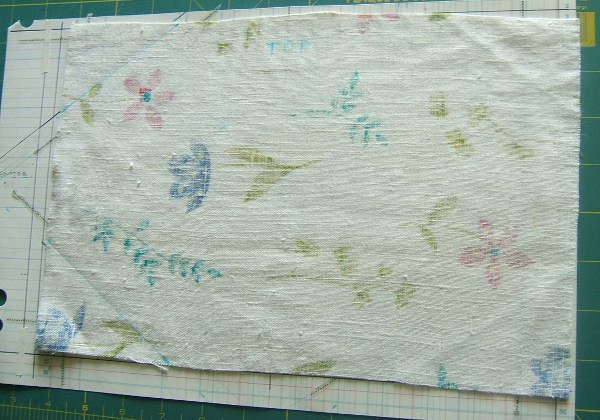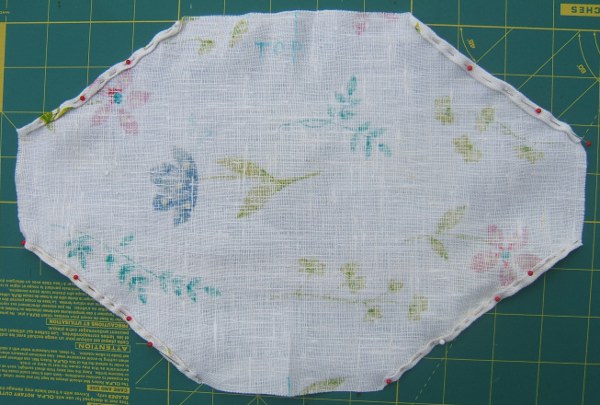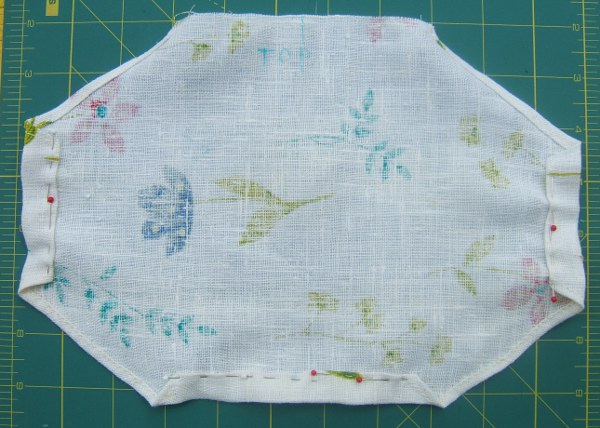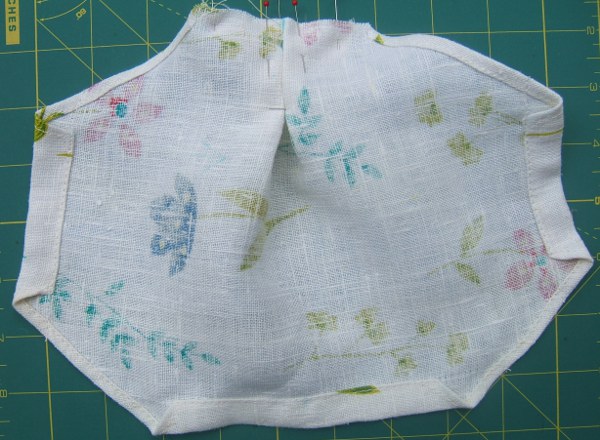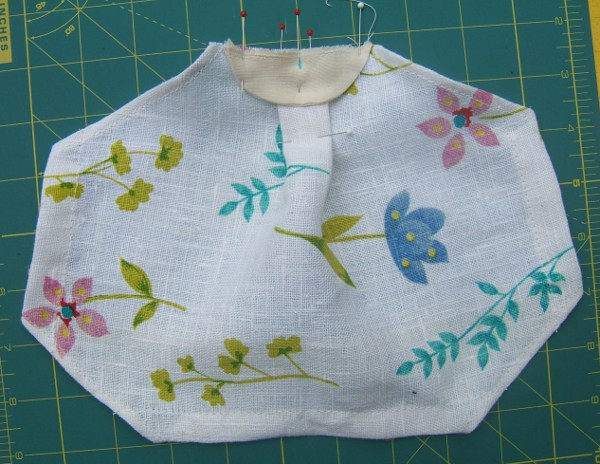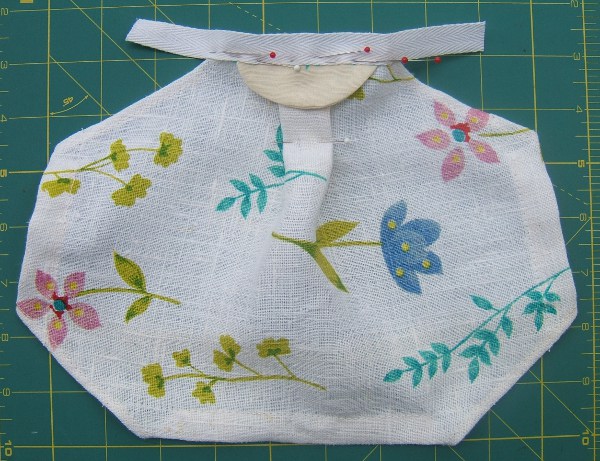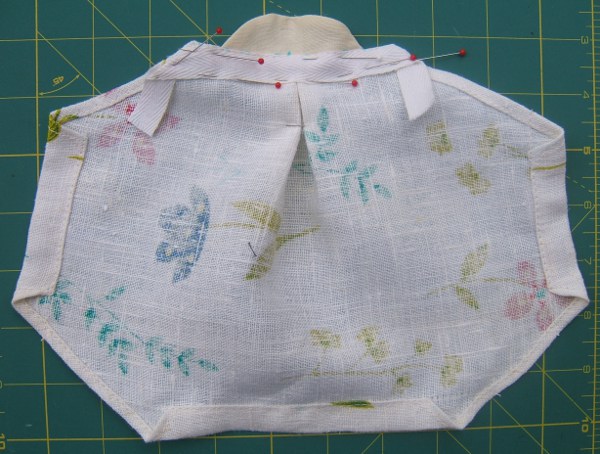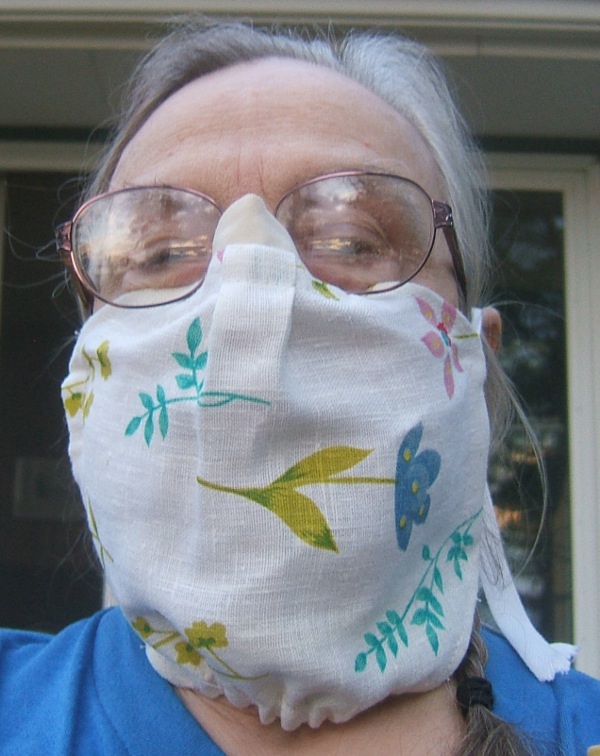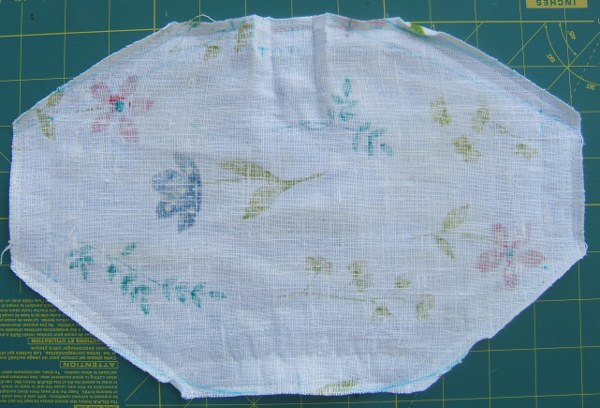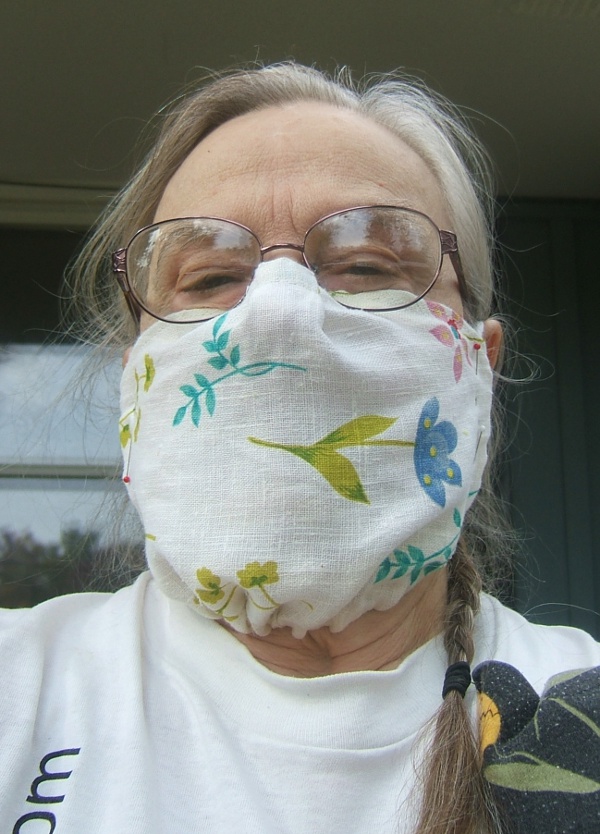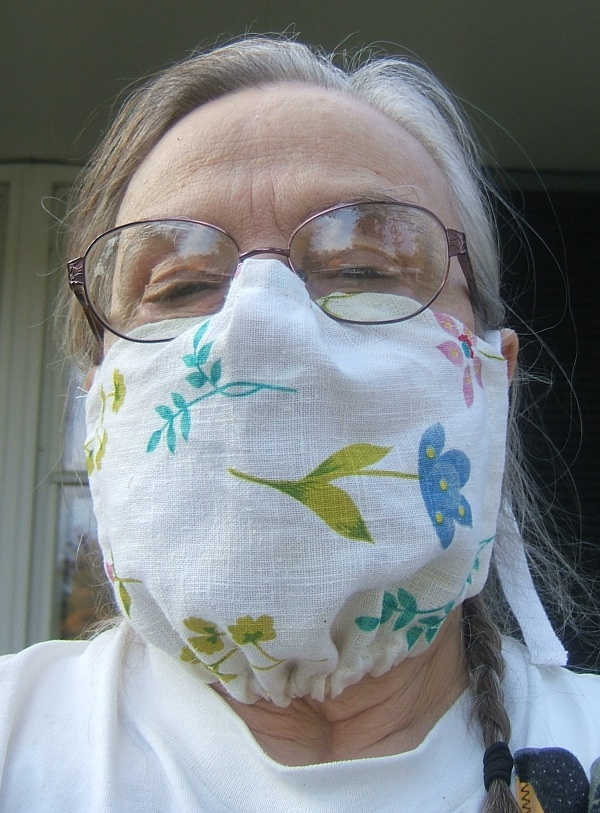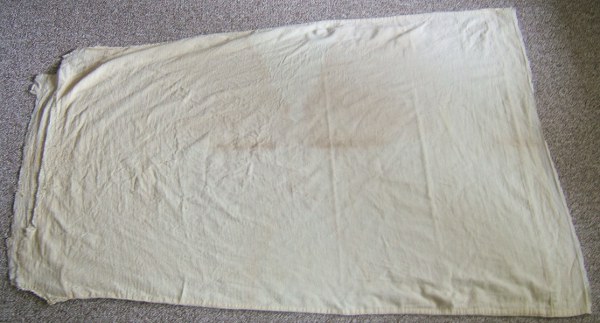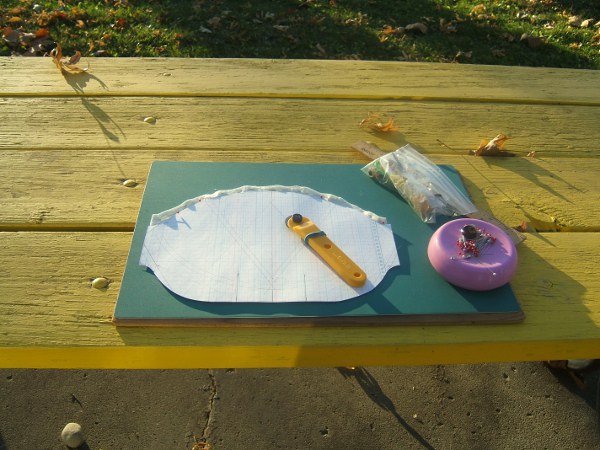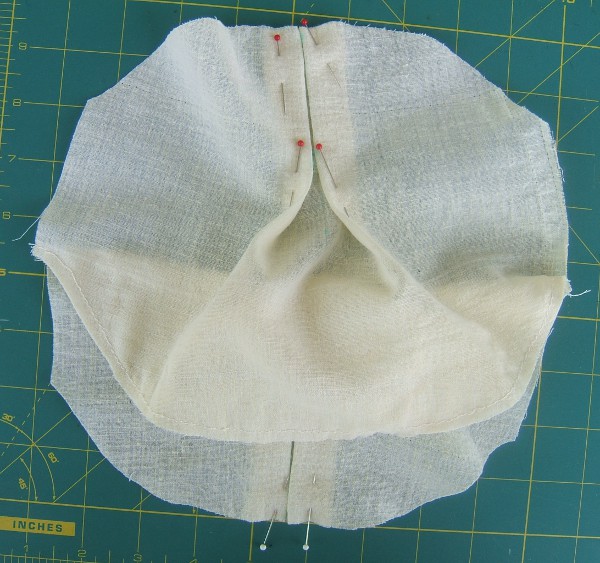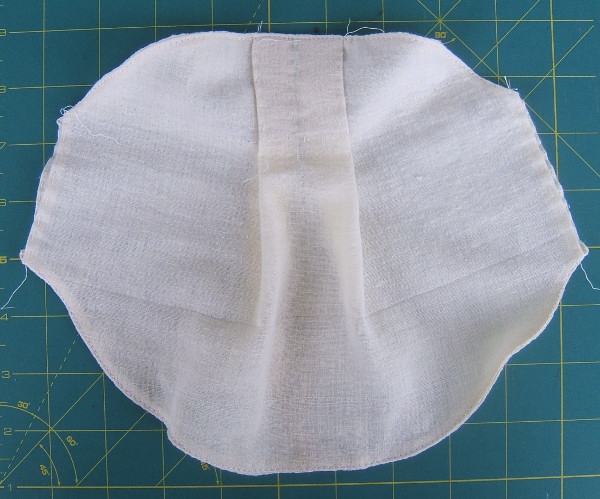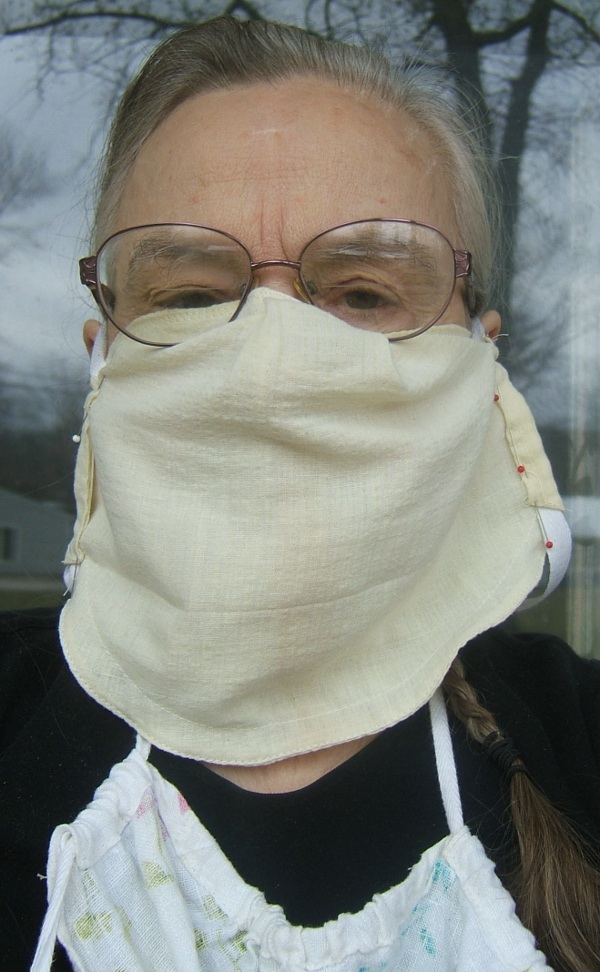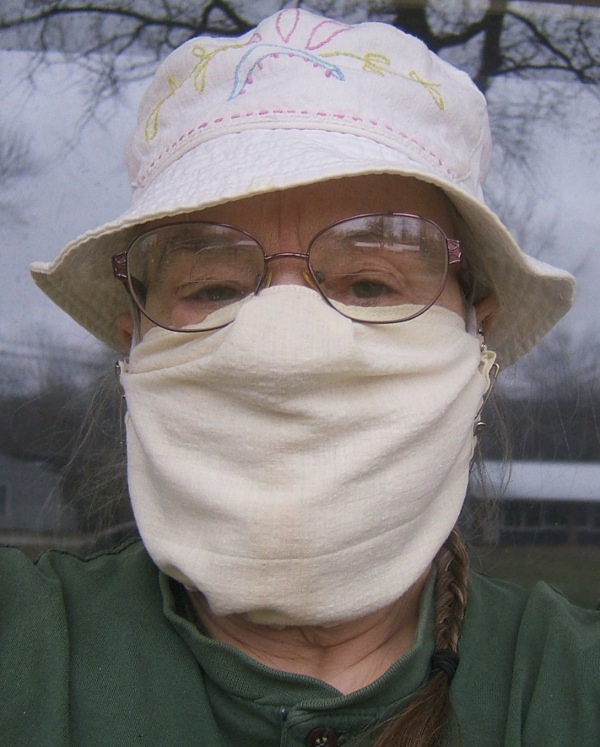 «»«»«»«»«» «»«»«»«»«» «»«»«»«»«»

Back to Rough Sewing
Back to the writing page
Back to the links page